That word seems to be my best and least favourite word lately. Trying to find projects that I want to do.
Every time I find something, I realize that I need more beads to do it lol.
So hoping in the next coming weeks to put in a huge order and get on the move.
That being said, I have found some really amazing pieces lately that I want to share.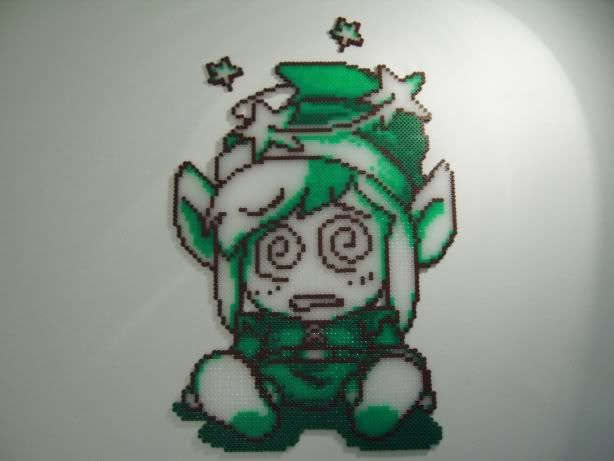 I seen this piece a few weeks ago by an artist on
Pixelgasm
by Gallio. He has done some really amazing stuff and this piece amazes me. I will be doing my own by with red instead of green(once I get clear beads)
PS. He also made this!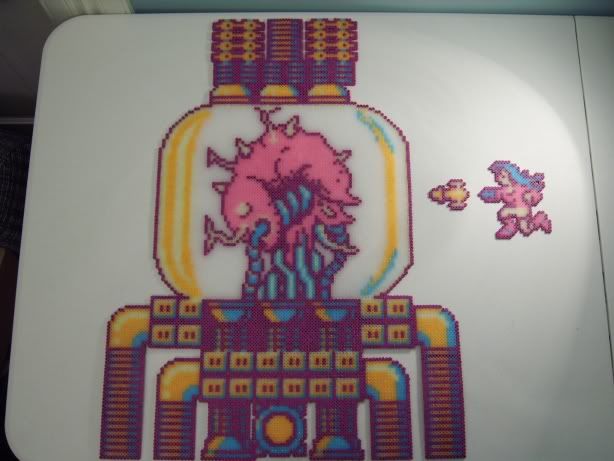 Also in the past week I have come across some cross stitching blogs. They are pretty cool. There are so many different mediums to do gaming sprites with.
This piece from
A Riot Patch of Pixels
has become my favourite cross stitch piece. She was even nice enough to send me the pattern for it so I plan on making it with beads soon :)
Also, welcome to the new followers that the blog has received in the past month. I am very excited to see new people here and hope that you all love the art.